Las Vegas, Nevada–(Newsfile Corp. – December 7, 2021) – VYRE Network (a wholly-owned Cabo Verde Capital company) (OTC Pink: CAPV) and it's sports brand BXNG TV completes a successful brand awareness campaign at the Unbeaten Six-Time World Champion Gervonta Davis vs Hard-Hitting Isaac Cruz boxing match on Showtime on Sunday, December 5th. This campaign was set up to bring awareness, build relationships, and gain additional users within the boxing community for the Company's combat sports channel, BXNG TV.
The VYRE BXNG TV campaign consisted of a lounge-style setting where BXNG TV could conduct interviews with celebrities and fighters and have TV's showcasing past matches from BXNG TV's live-streamed fights and VYRE's upcoming season of movies, TV shows, and series. In attendance were BXNG TV founders David Hill, Adam Glenn, Deon Elam, Leonard Ellerbe, CEO of Mayweather Promotions, NBA Stars Kevin Garnett, Dwight Howard, Kenny Smith, legendary Hip Hop artist Andre 3000, Comedian Mike Epps, and many more.
BXNG TV is the newest streaming channel showcasing the "Next Generation of Boxers", where you can view boxing's stars of tomorrow from anywhere around the globe and on any device. Brought to you by VYRE Sports, BXNG TV is the new home for watching boxing's next era of champions.
Boxing and combat sports fans can access BXNG TV, stream 30+ fights, and watch related movies and documentaries worldwide through the VYRE App on Apple TV, Roku, Amazon Fire Stick, Android, iPhone, Samsung TV's and on the web at www.bxngtv.com.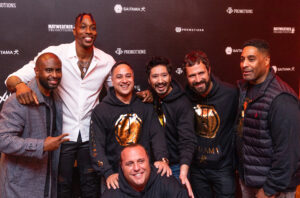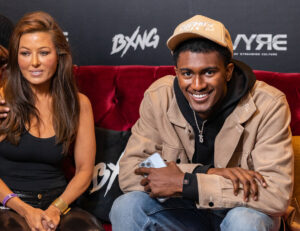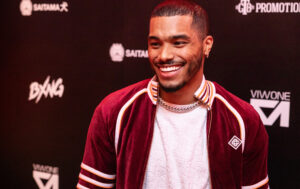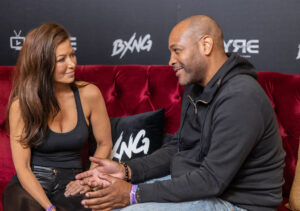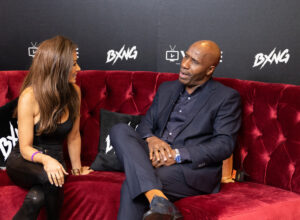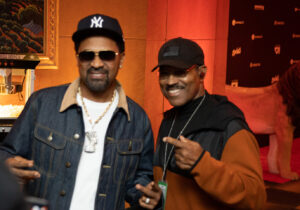 Forward-Looking Statements – This release includes forward-looking statements within the meaning of Section 27A of the Securities Act of 1933, as amended, and Section 21E of the Securities Exchange Act of 1934. Such statements include any that may predict, forecast, indicate, or imply future results, performance or achievements, and may contain the words estimate, project, intend, forecast, anticipate, plan, planning, expect, believe, likely, should, could, would, may or similar words or expressions. Such statements are not guarantees of future performance and are subject to risks and uncertainties that could cause the Company's actual results and financial position to differ materially from those in such statements, which involve risks and uncertainties, including those relating to the Company's ability to grow. Actual results may differ materially from those predicted and any reported should not be considered an indication of future performance. Potential risks and uncertainties include the Company's operating history and resources, together with all usual and common economic, competitive, and equity market conditions / risks.